Fr. Paul's article on his prison ministry, "I Was In Prison And You Visited Me," has been published in the National Catholic Reporter, August 27, 2019.
Sunday, May 5, 2019 - First Holy Communion - Elena & Sylvia
Saturday, April 8, 2019 - St. Augustine Value Institute (SAVI)
March 03, 2019 - Saint Charles Borromeo Seminary - Multi-Cultural Sunday
December 07, 2018 - Pre-Christmas Concert
October 05, 2018 - Blessing of the Animals in honor of Saint Francis of Assisi's Feast Day
September 15, 2018 - Villanova University Service Day
August 21, 2018 - Villanova University Pastoral Musician Retreat
Check out Fr. Paul Morrissey's essay in "America Magazine" (August 6th edition) by CLICKING THE AMERICA LOGO above.
This article speaks about sometimes feeling invisible as one grows older—not necessarily a bad experience as we get ready to enter "The Great Communion" with Jesus Christ. (A Teilhard Chardin mystical teaching).
The essay ends, by mentioning Edna Planster, a long-time parishioner of Saint Augustine Parish, who died this past year. She is in glory!
June 21, 2018 - Those who received the Sacraments of Initiation at Easter gather in June for a reunion
May 16 & 17, 2018 - First Penance & First Holy Communion - Giselle Buella
May 13, 2018 - Mother's Day at Saint Augustine Parish
April 29, 2018 - St. Augustine Parish's Drug Awareness Group
On Sunday, April 29th, eight parishioners from St. Augustine Church's Drug Awareness Group worked with Brs. Jim Mungovan, O.F.M. Cap. and Andrew McCarty, O.F.M. Cap. of the Padre Pio Prayer Center in the Frankford neighborhood of Philadelphia. Dave and Sue Ryan, their son Connor Ryan, Rachel Nathan, Anukriti Gupta, James White, Mackenzie Papuga, and Kelsey Rode helped distribute chicken, mac and cheese, hot chocolate, treats and hygienic supplies to communities suffering from the drug epidemic ravaging the neighborhood. The Padre Pio Prayer Center is a ministry of the Capuchin Franciscan Brothers, who sponsor this form of street ministry weekly. Sunday's are particularly busy for those at the Pio Center, as they strive to meet the needs of such communities while most other relief organizations are closed. The Drug Awareness Group looks forward to returning to the Pio Center and hopes to create regular volunteer opportunities there for members of St. Augustine Parish community who are seeking to become involved.
If you are interested in this ministry, please contact the Parish Office.
Meet the man with a green thumb that we are so thankful for.....
Please meet one of our long time parishioners, Charlie! "Upon my return to the City eight years ago I visited several local parishes to get a feel for their community. I was inspired to make St. Augustine my home after attending a 7 p.m. Mass and witnessing the passion, talent and enthusiasm of the musicians. The diversity of our parishioners has been a major reason I continue to be a part of this most outstanding congregation. It brings me much joy and happiness to be able to serve God with some of my gifts and to share special events with the many friends I have made within the St. Augustine community."

We are so thankful for all of the support Charlie has given to the church over the years. Have you noticed the beautiful flower pots in front of the church or the decorations that change as the seasons change? That's all thanks to Charlie!
February 23 & 24, 2018 - Volunteer Ministry Fair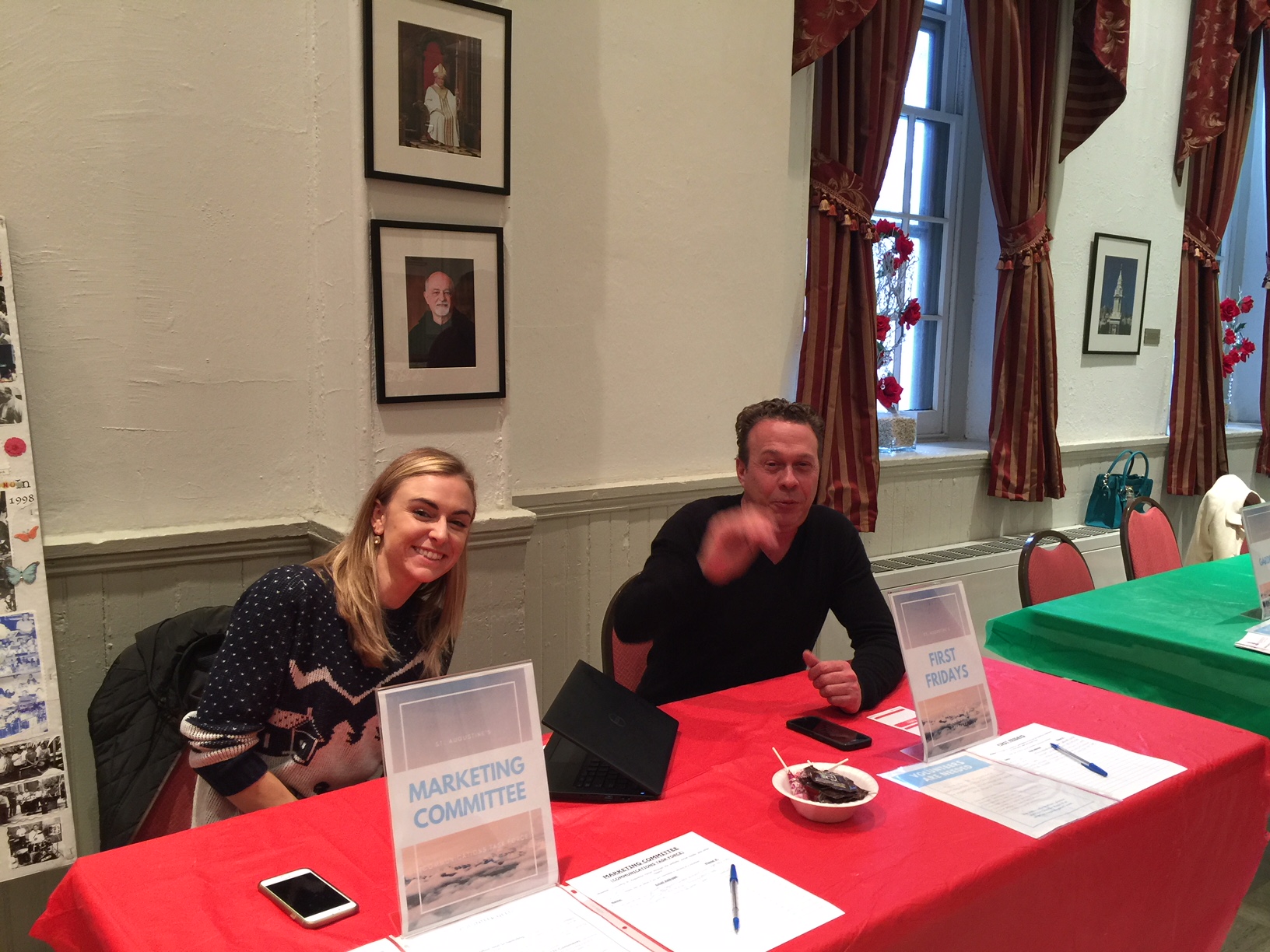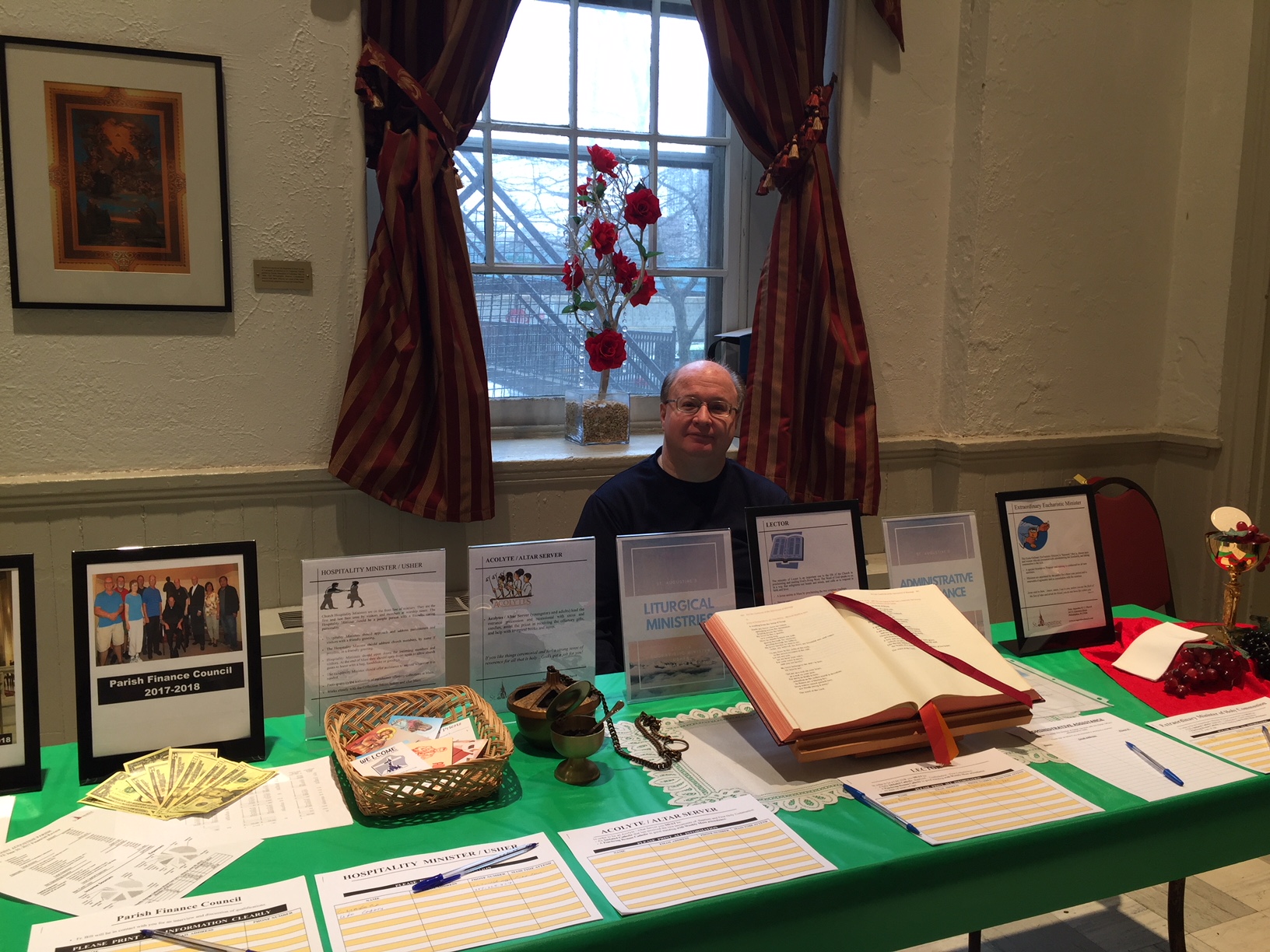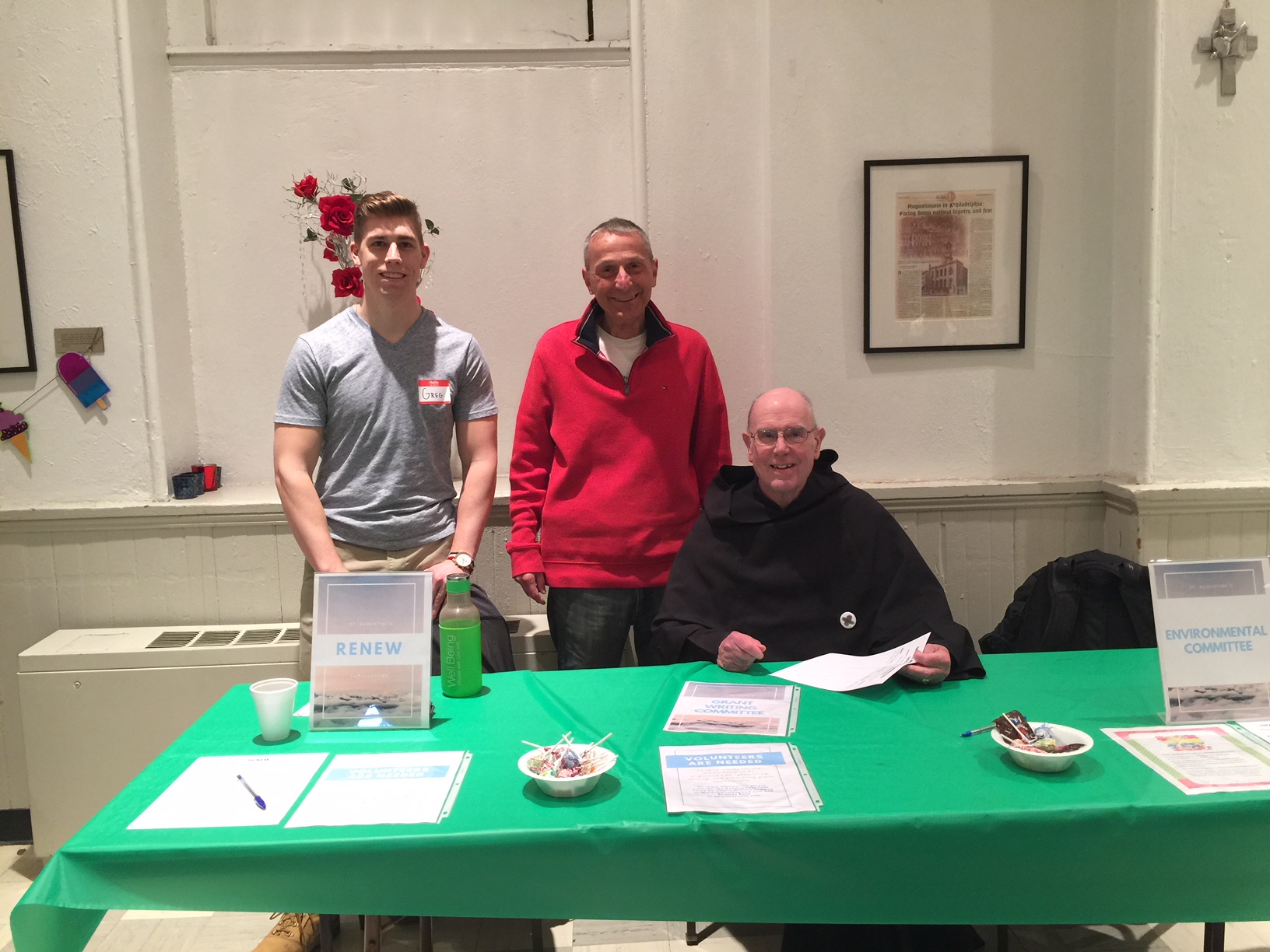 February 11, 2018 - Baptism of Colin Michael Friday
February 11, 2018 - Theology on Tap - "End of Life Issues"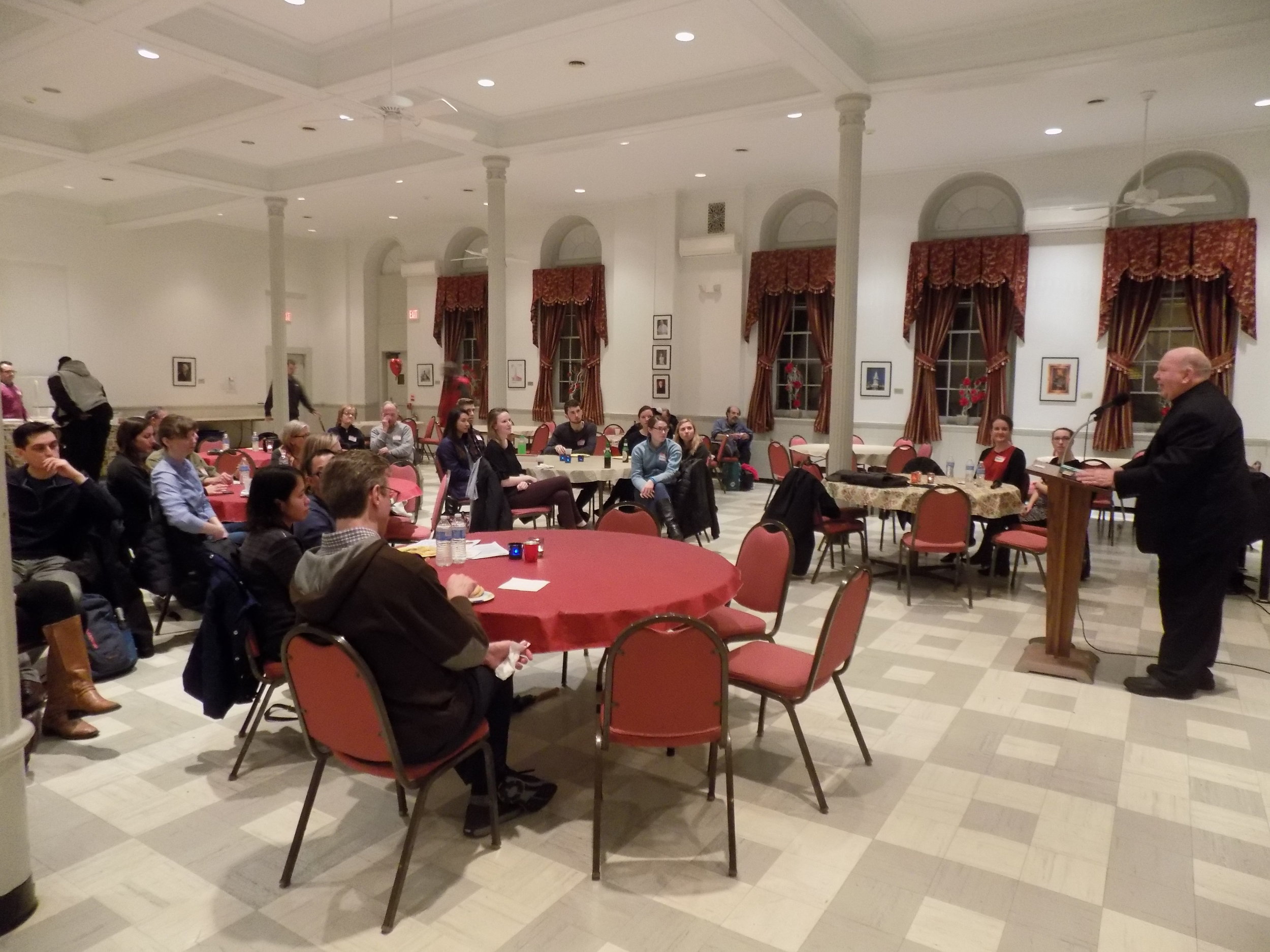 February 10, 2018 - Marriage Day of Reflection
October 01, 2017 - Baptism of Benjamin Joseph Hodos
September 24, 2017 - First Holy Communion - Lorena Connolly
September 23, 2017 - Villanova University Service Day at St. Augustine Parish
September 20, 2017 - F.B.I. & D.E.A. Memorial Prayer Service
September 10, 2017 - Theology on Tap - Christian & Muslim Relations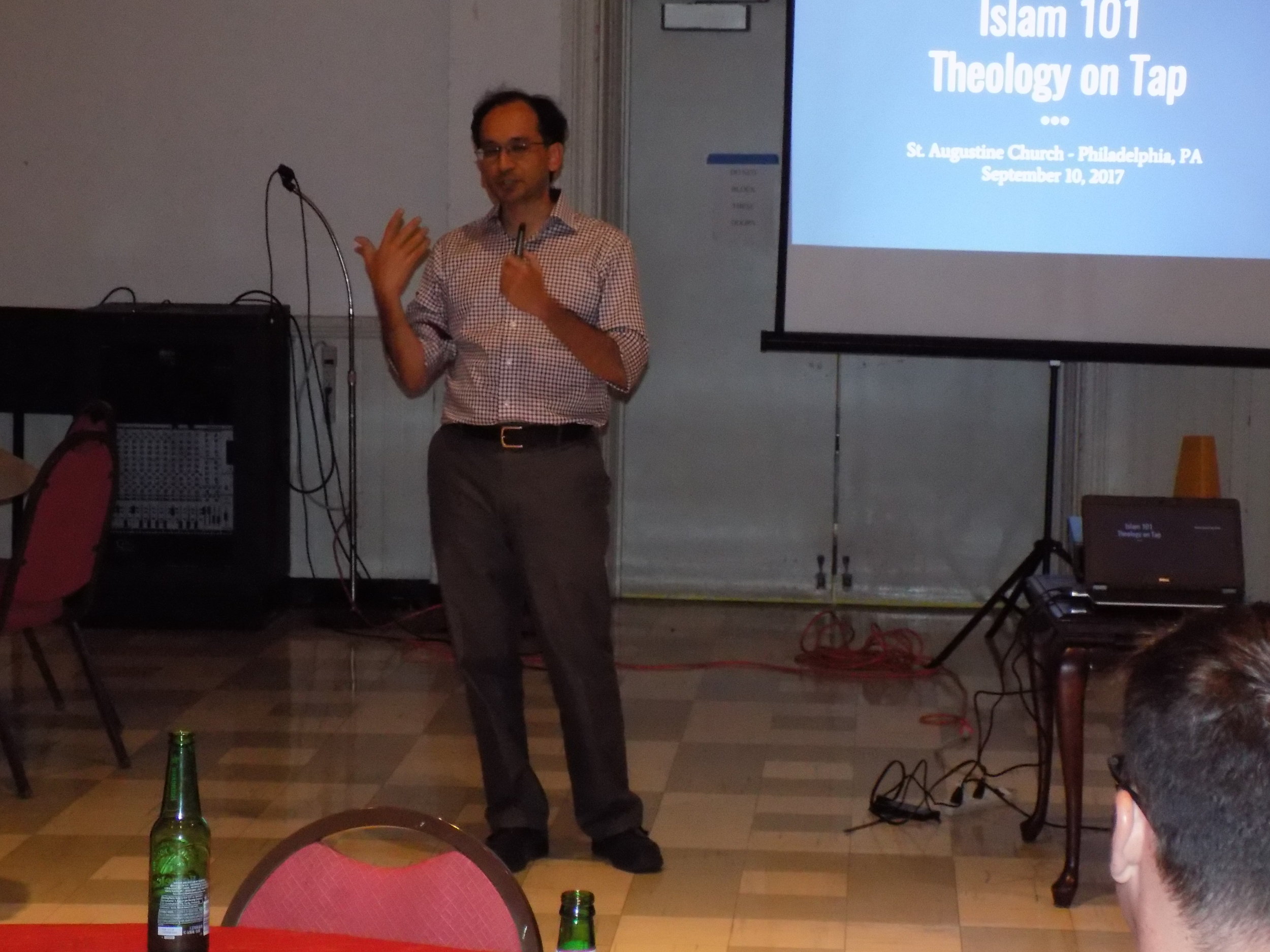 June 18, 2017 - Father's Day Blessing & Father of the Year /Mr .Fernando Dacanay
April 15, 2017 - Holy Saturday - Easter Vigil in the Holy Night of Easter
February 11, 2017 - Marriage Day of Reflection
MLK Service Day - Villanova University Students - January 16, 2017
Student Visitors from Merrimack College, North Andover, Massachusetts - January 13, 2017
Discussion Group on the Environment concerning Pope Francis' Encyclical, "Laudato Si, mi Signore" - "Praise be to you, My Lord"
Monthly Social After the Sunday 7:00 PM Mass - December 18, 2016
Princeton University Student Volunteers - November 4, 2016
Villanova Service Day - October 13, 2016
Villanova University Service Day - September 24, 2016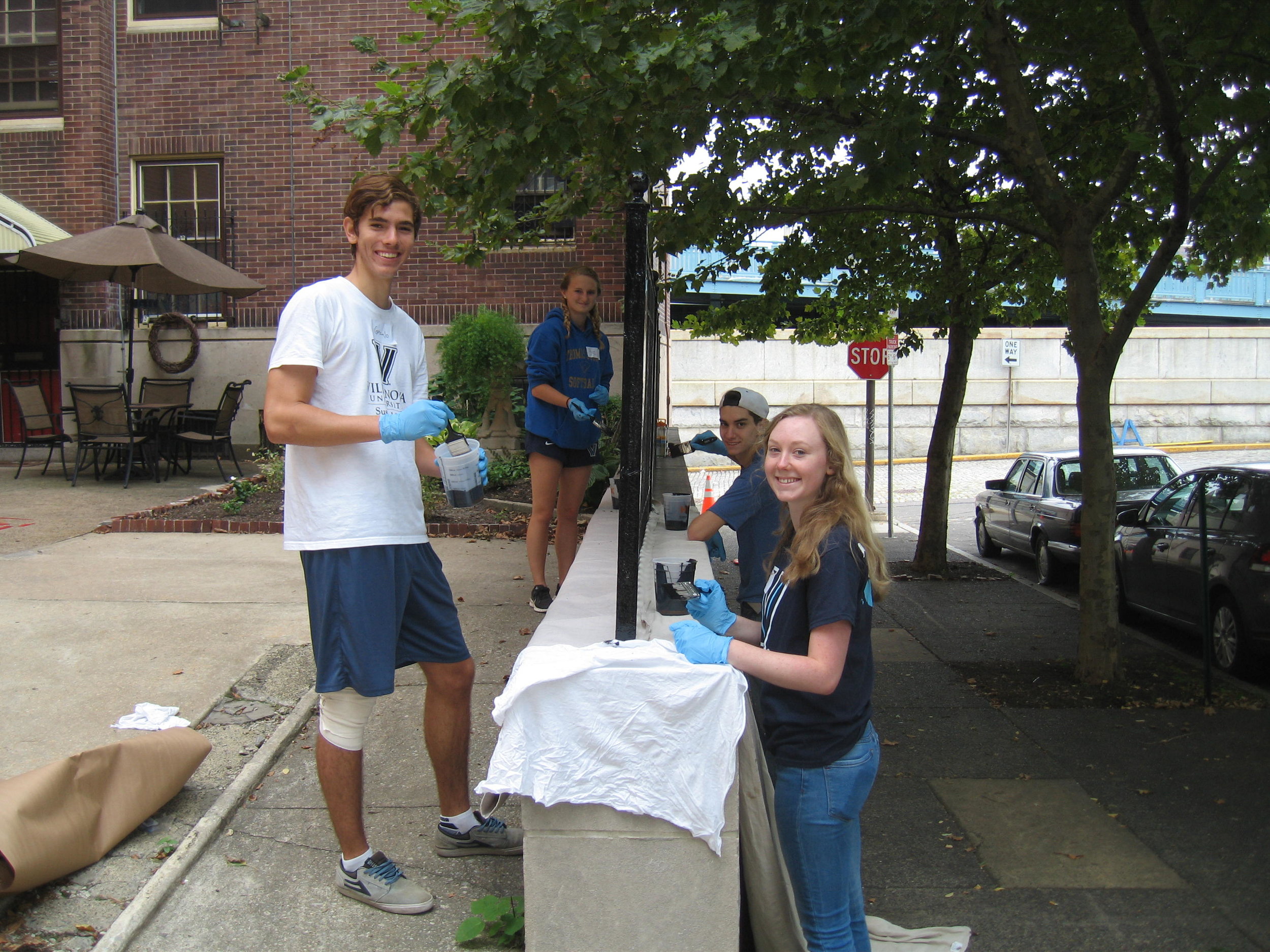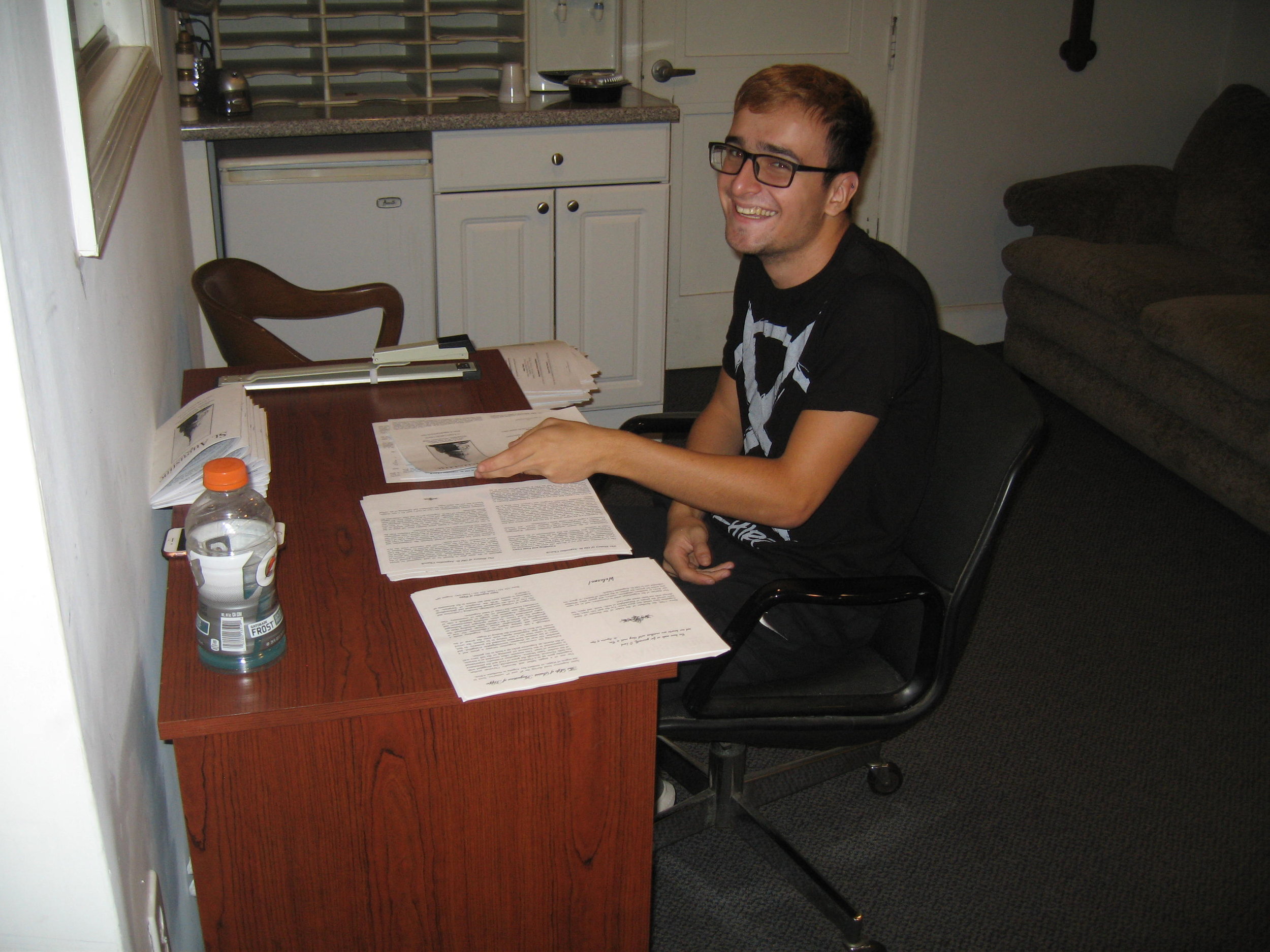 Discussion Group on Pope Francis' Apostolic Exhortation on The Joy of Love - 'Amoris Laetitia'
March 26, 2016 Easter Vigil Lighting of the Paschal Candle
The hope to get a local paraplegic Augustinian priest, Fr. Bill Atkinson, O.S.A., elevated to sainthood.....
January 18, 2016 MLK Jr. Day of Service Villanova Students Volunteering for some Parish Housekeeping in the Church & Carr Hall Basement
December 18, 2015 GLORIA! Pre-Christmas Concert
December 12, 2015 Young Adults "Deep Cleaning" the Kitchen of Carr Hall
December 12, 2015 PhilHarmonia Concert & Winter Spirits
November 29, 2015 - Rite of Acceptance - Jerre Riggs, Matt Currier, Zac Lowder, Alex Puhalla, and Gavin Villacorta.
A Piano Concert in Thanksgiving - Celebrating His 10th Year Anniversary at St. Augustine Church
Mr. Kim Barroso, Music Director Sunday, November 22, 2015
November 3, 2015 End-Of-Life Issues Discussion with Fr. James McCartney, O.S.A.
Members of the Parish Pastoral Council attending the "Workshop for Parish Pastoral Council Members" which was held at: Archbishop Ryan High School on Saturday morning, October 10, 2015
Blessing of the Animals in honor of Saint Francis of Assisi's Feast Day - Saturday, October 3, 2015
Saint Augustine parishioners, Devin & Sarah, at the Papal Mass on Sunday, September 27, 2015
Pilgrims from Argentina (the Pope's homeland) visiting Saint Augustine Church and Mass - Thursday, September 24, 2015