Make a Joyful Noise!
St. Augustine Parish is celebrating 220 years of history, ministry, faith, and grace! Join us as we observe this momentous anniversary throughout the year!
Spiritual
Celebration Mass
Sunday, April 17, 2016
11:00 AM
On this, the anniversary of Father Matthew Carr's arrival in Philadelphia, we will hold a special 220th Anniversary Mass at 11:00 AM, to be followed by a reception in Carr Hall.
Rev. Peter M. Donohue, O.S.A., Ph.D., President of Villanova University, will be the Presider and Homilist of the Mass.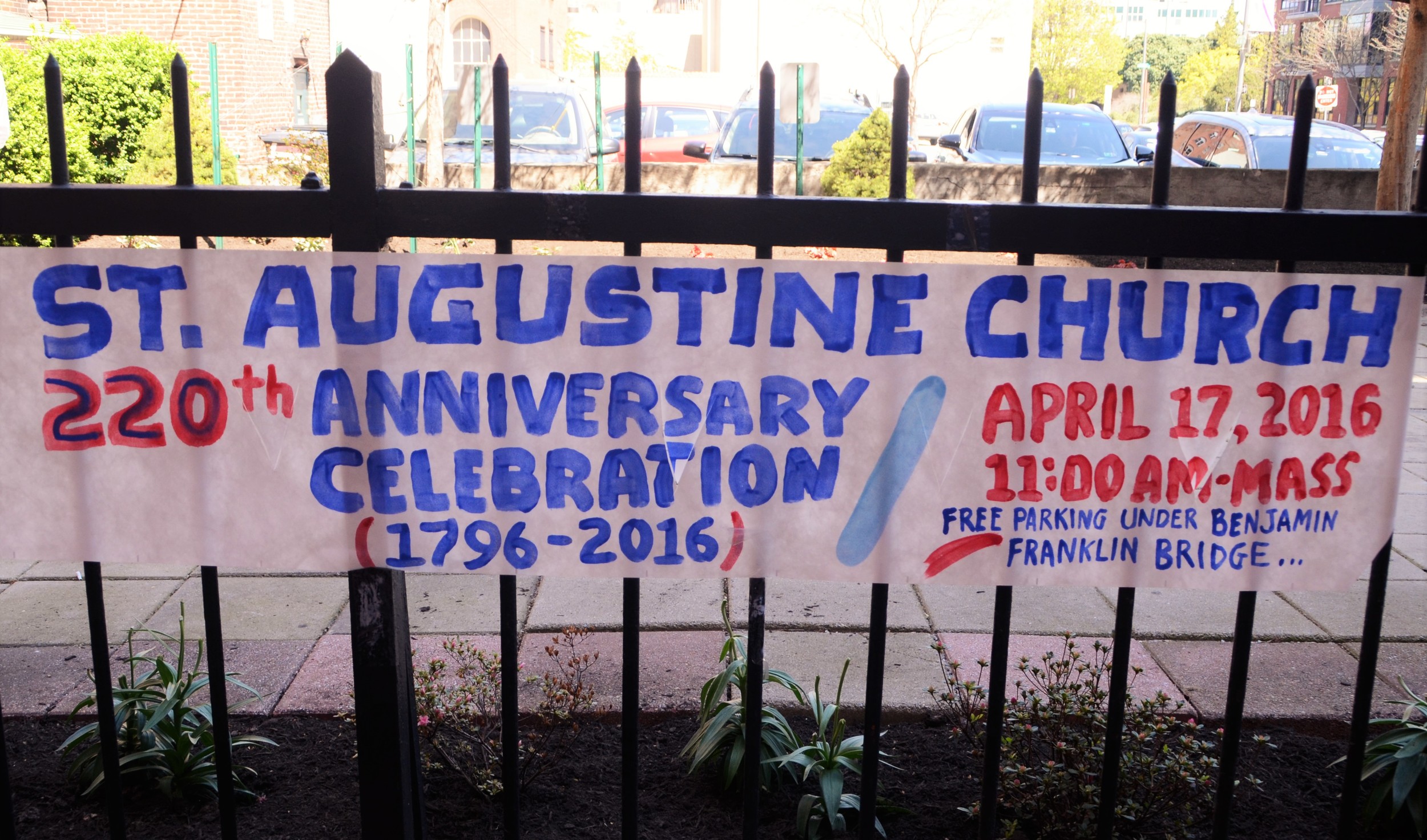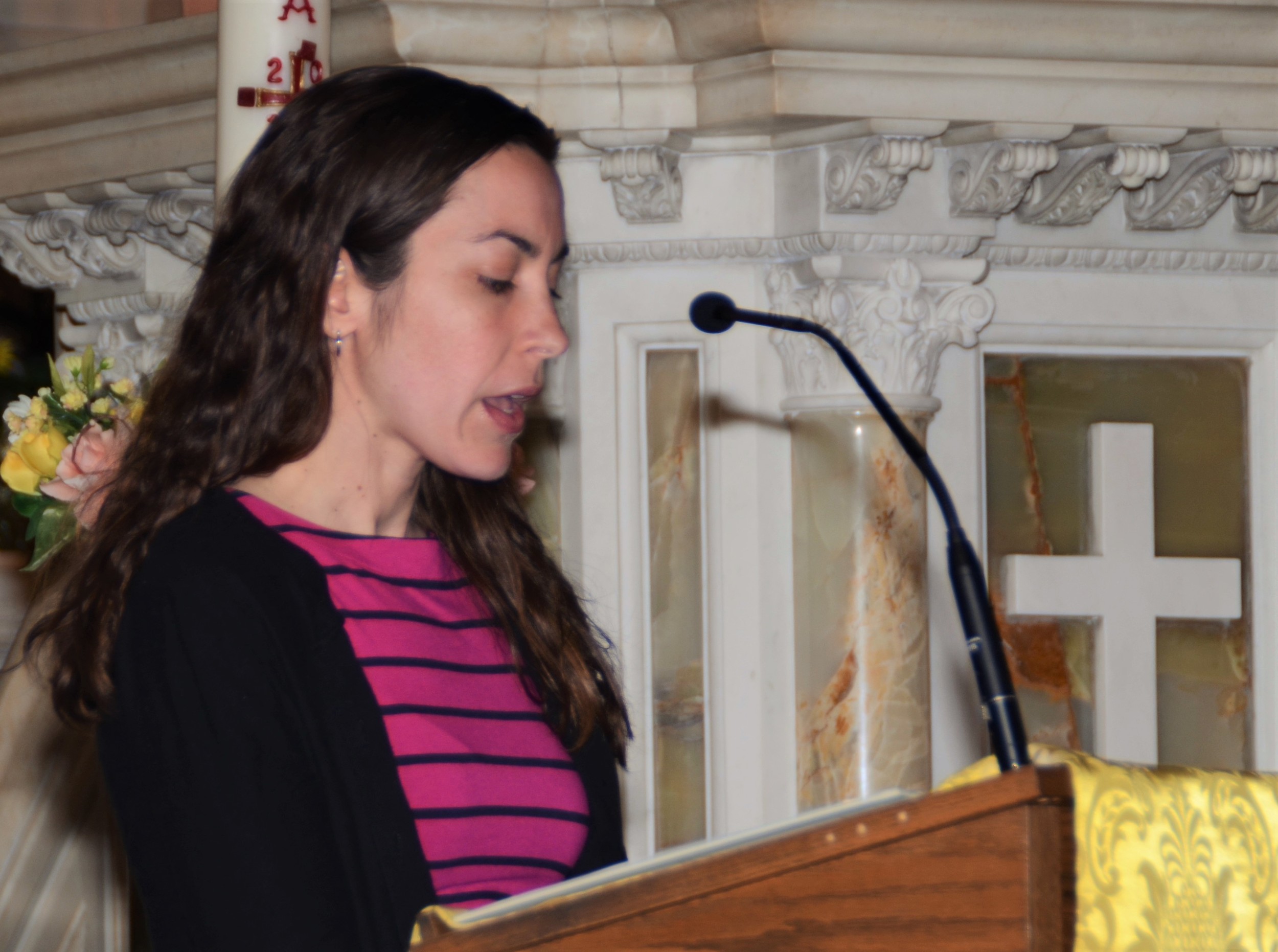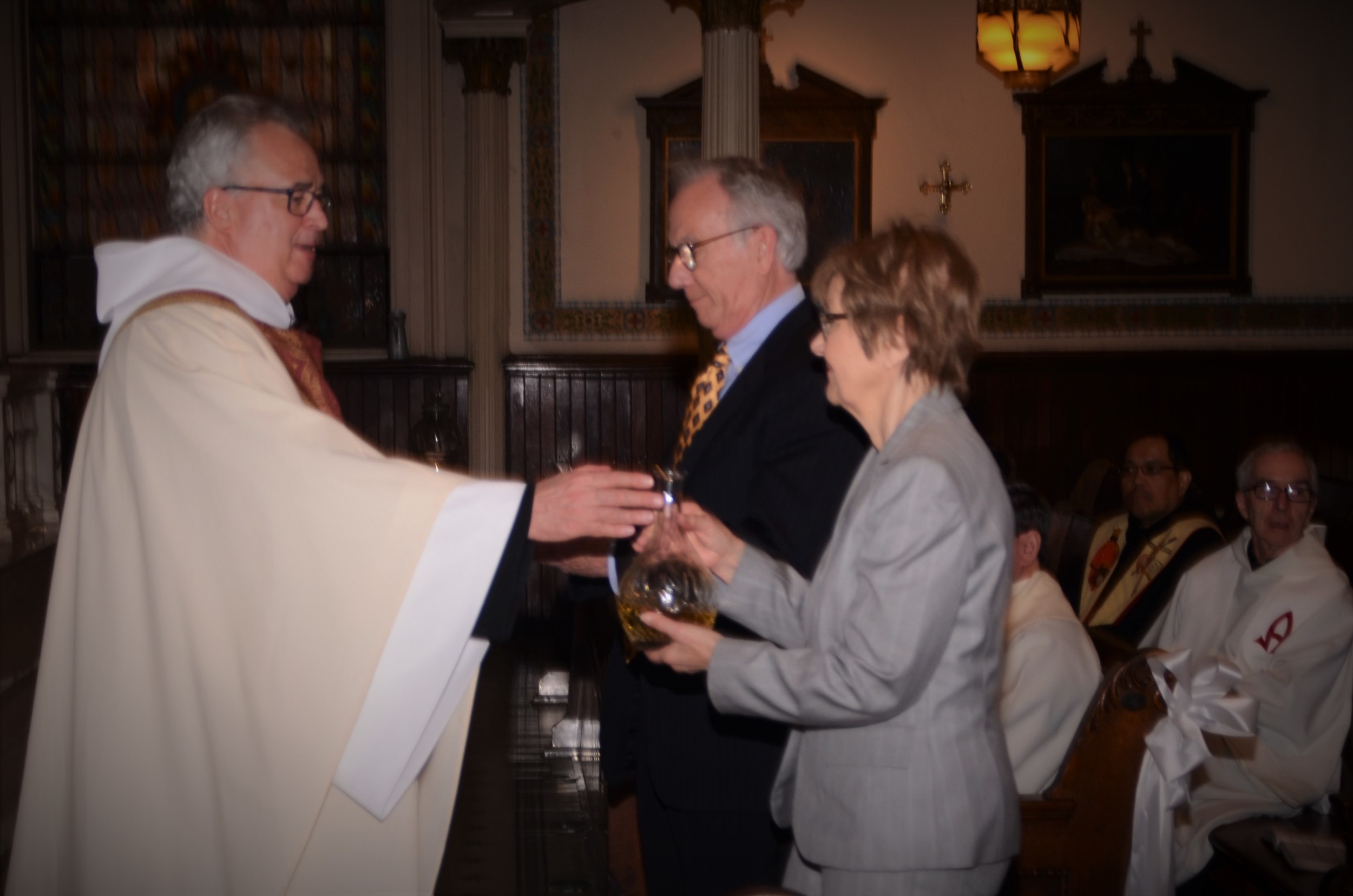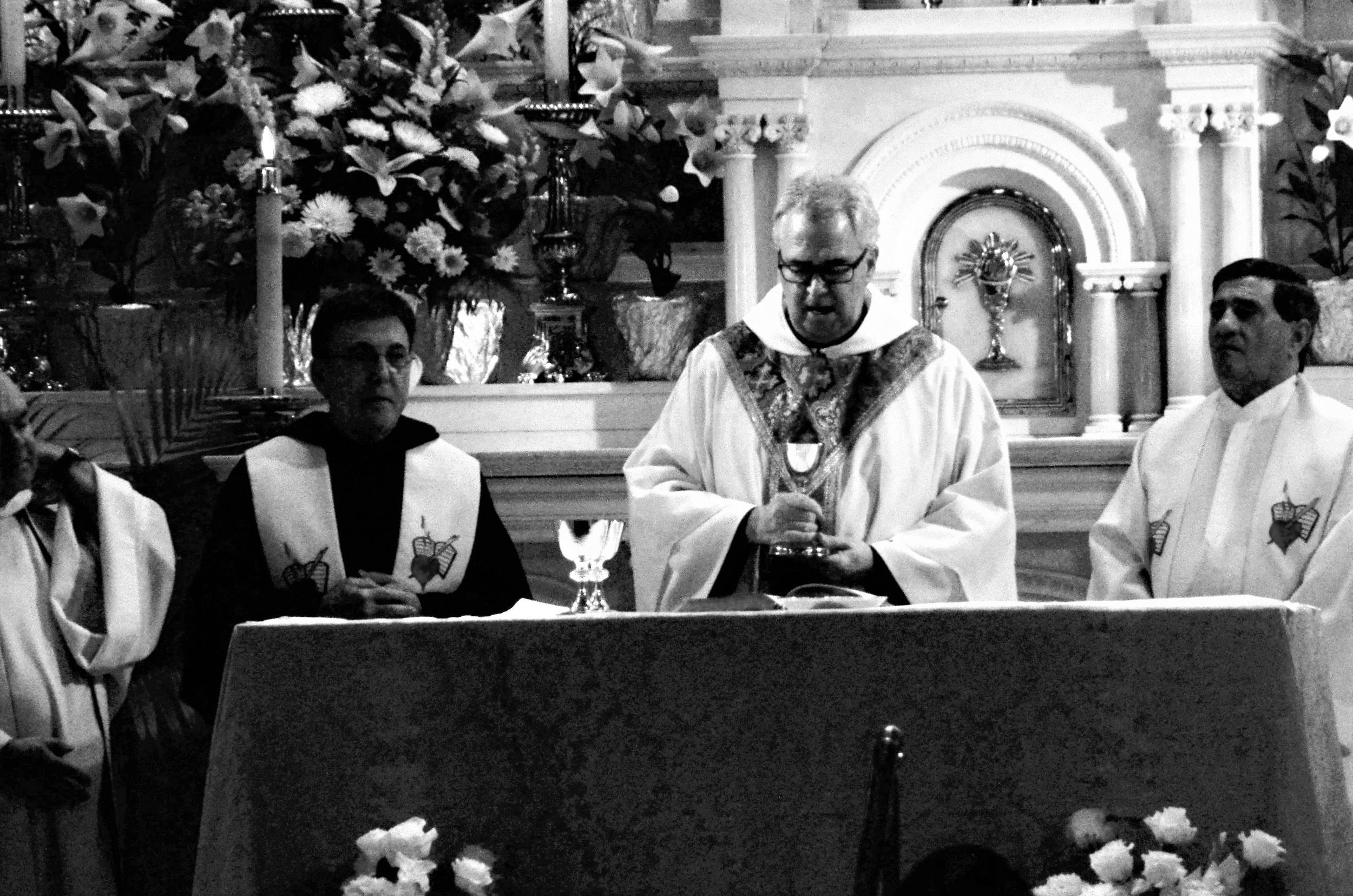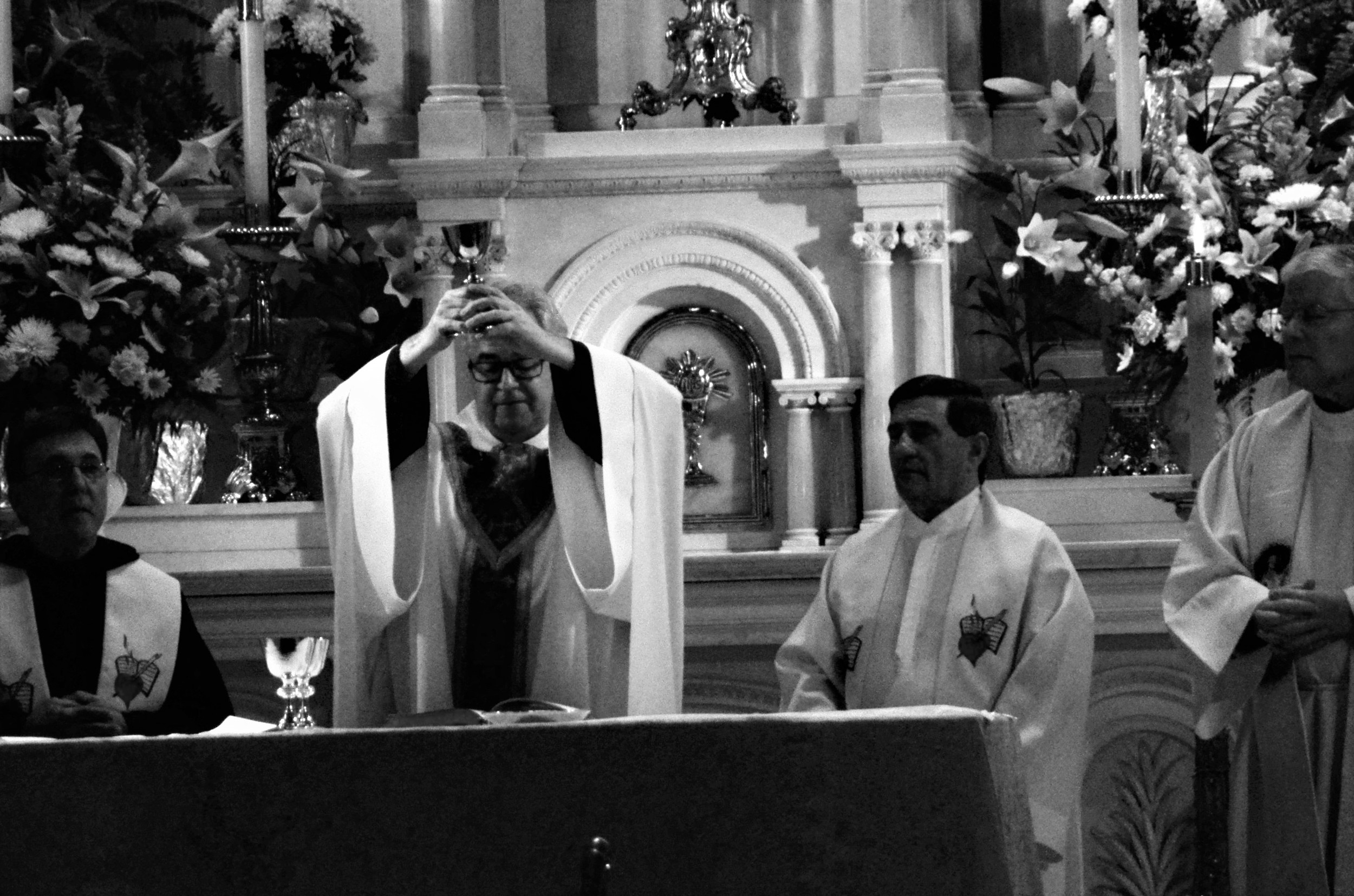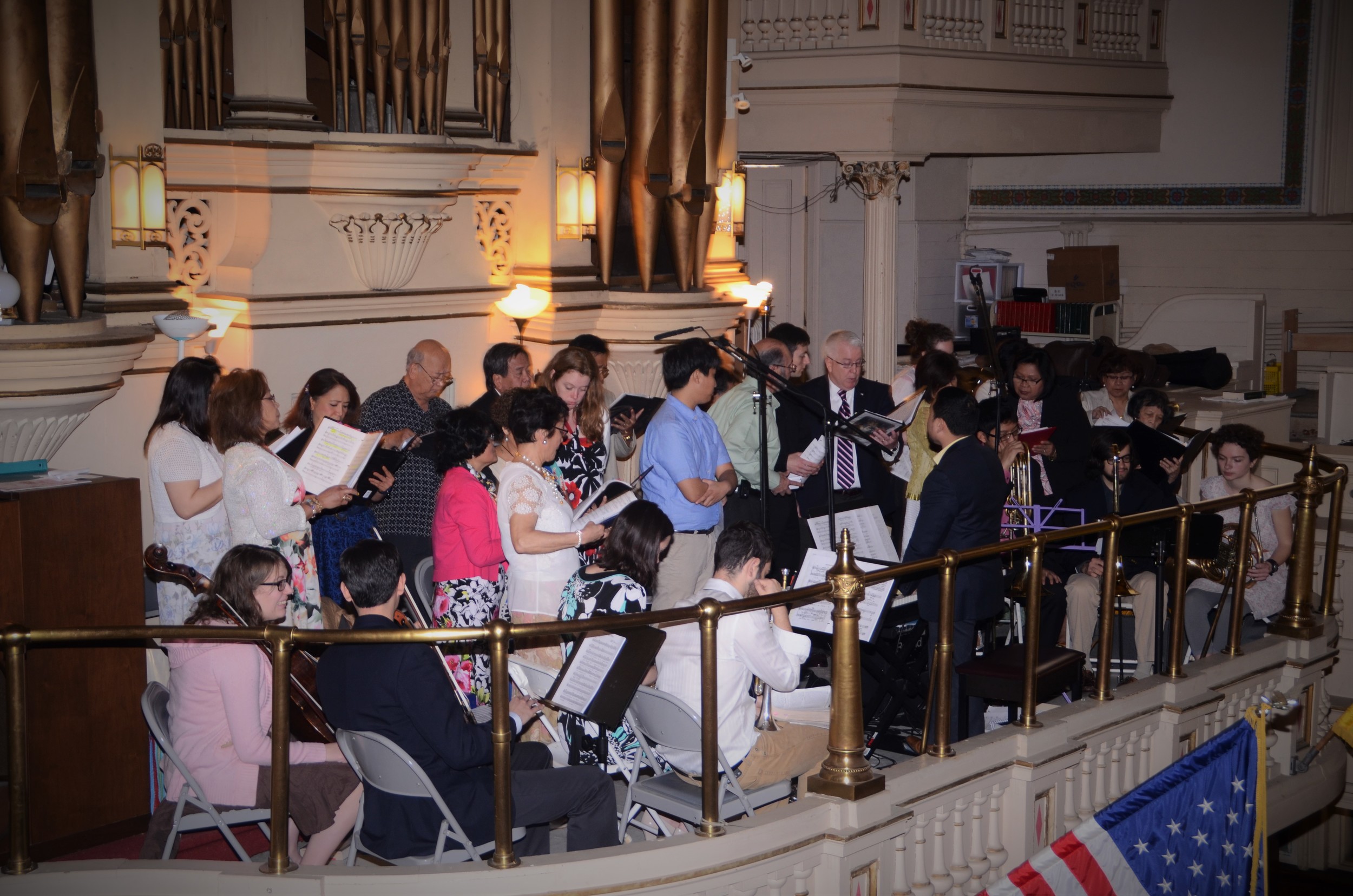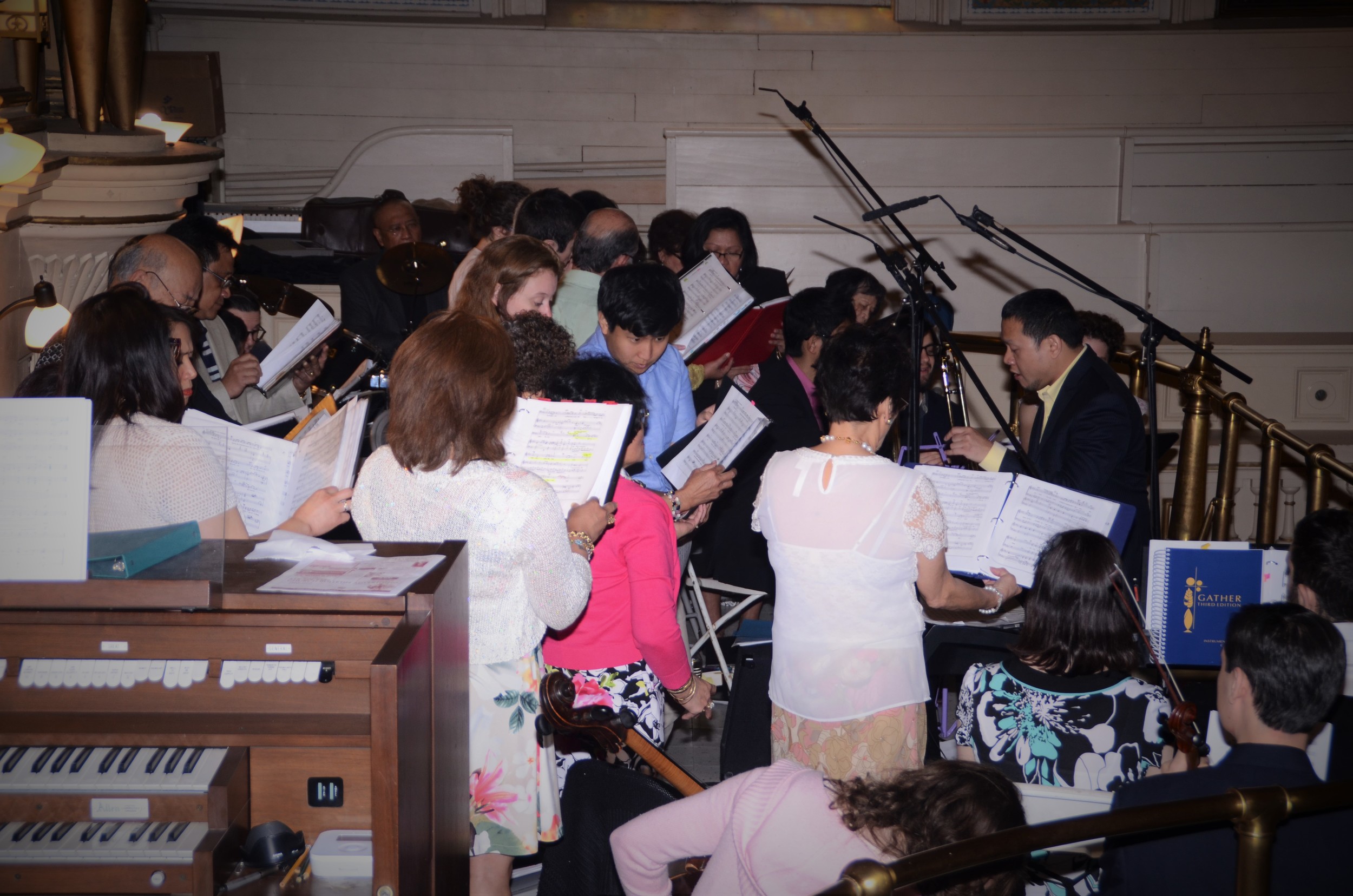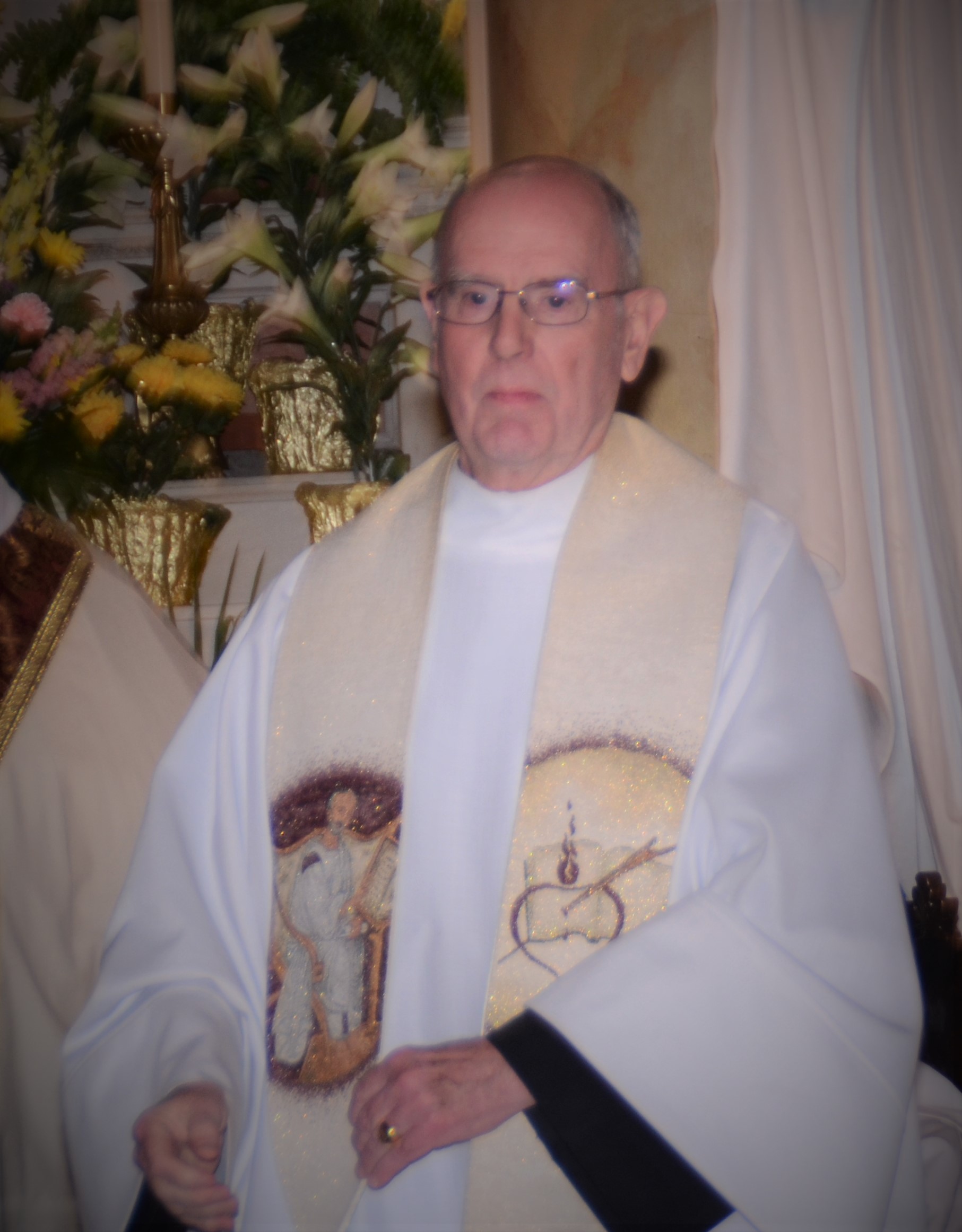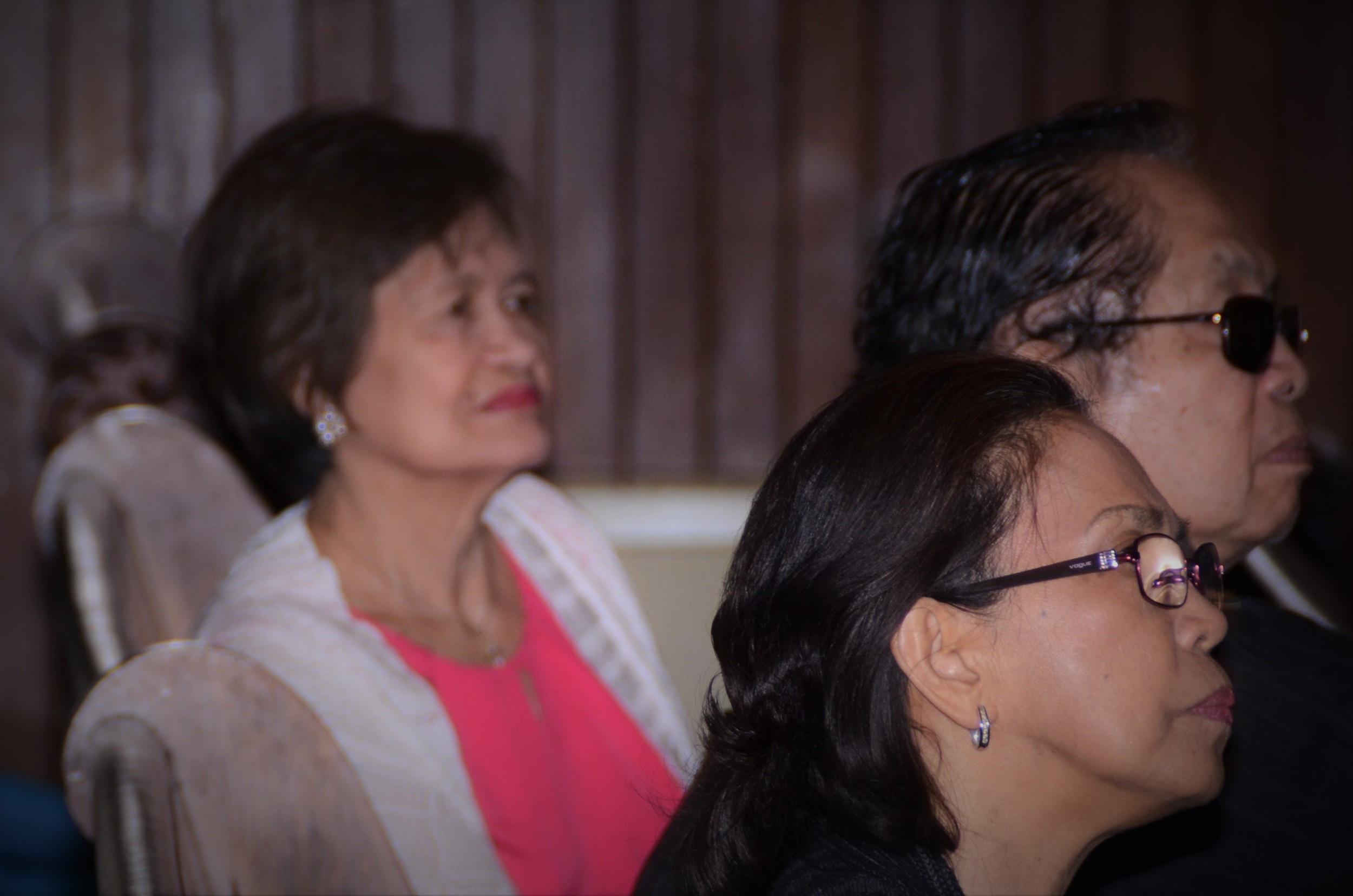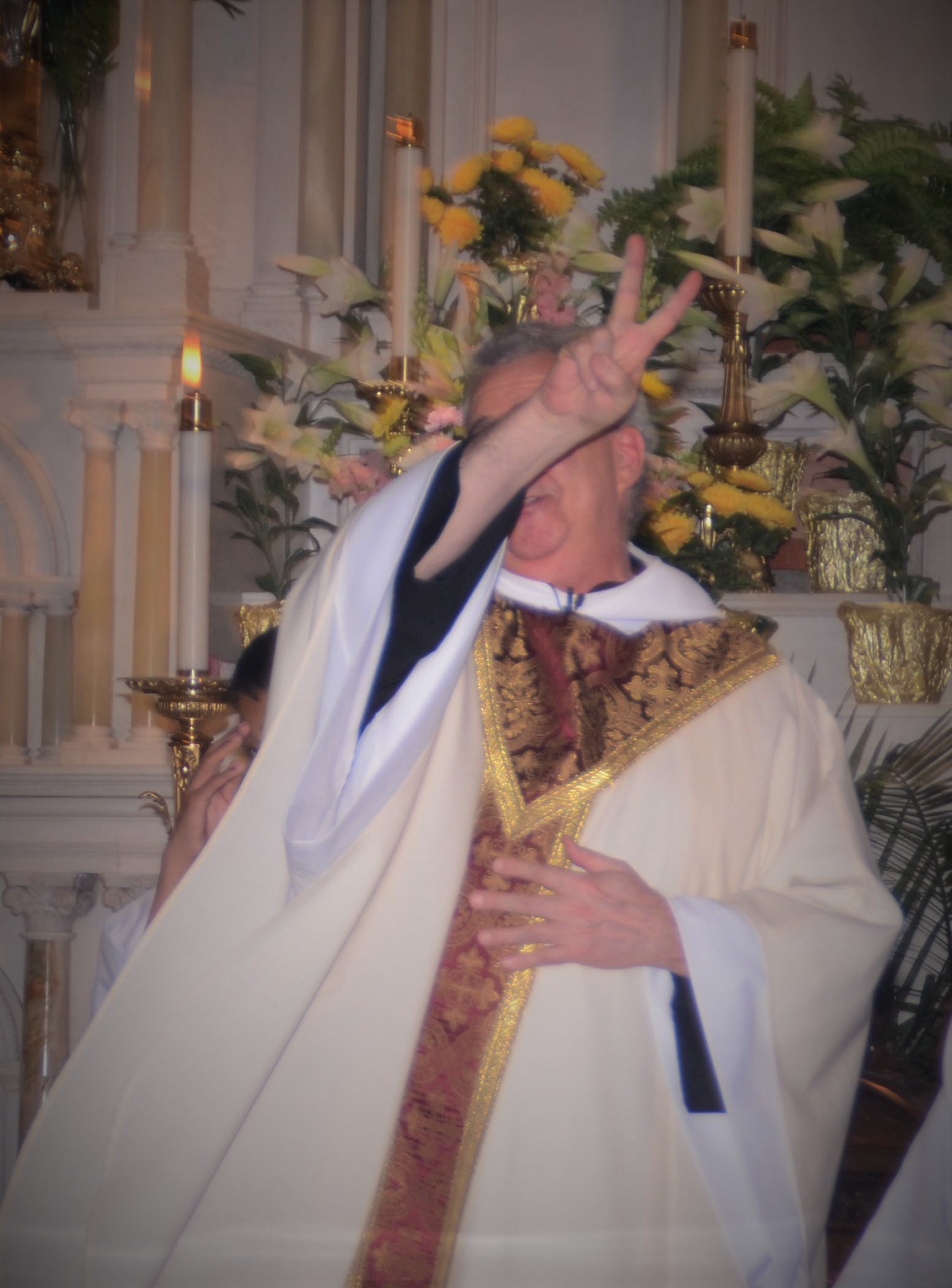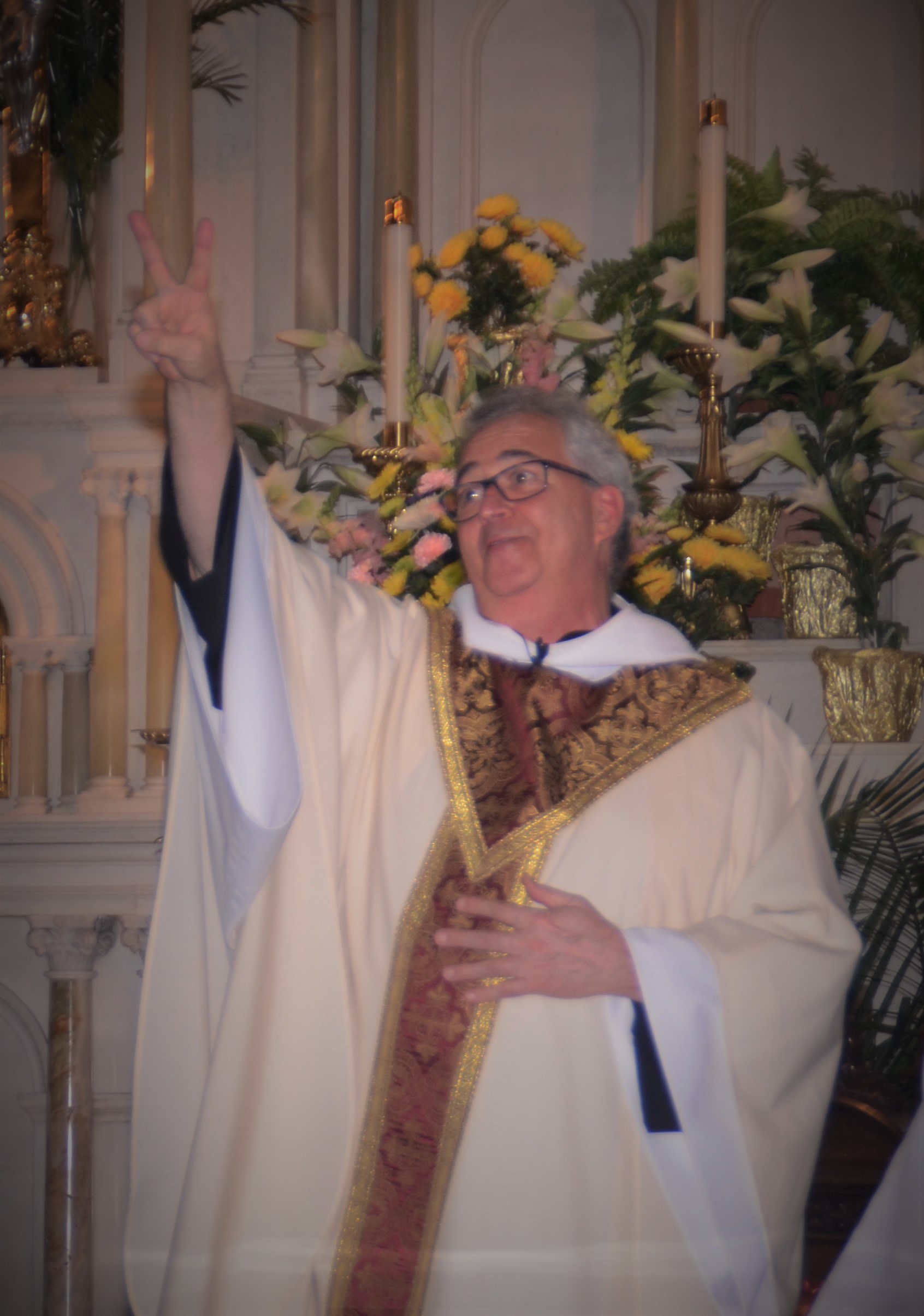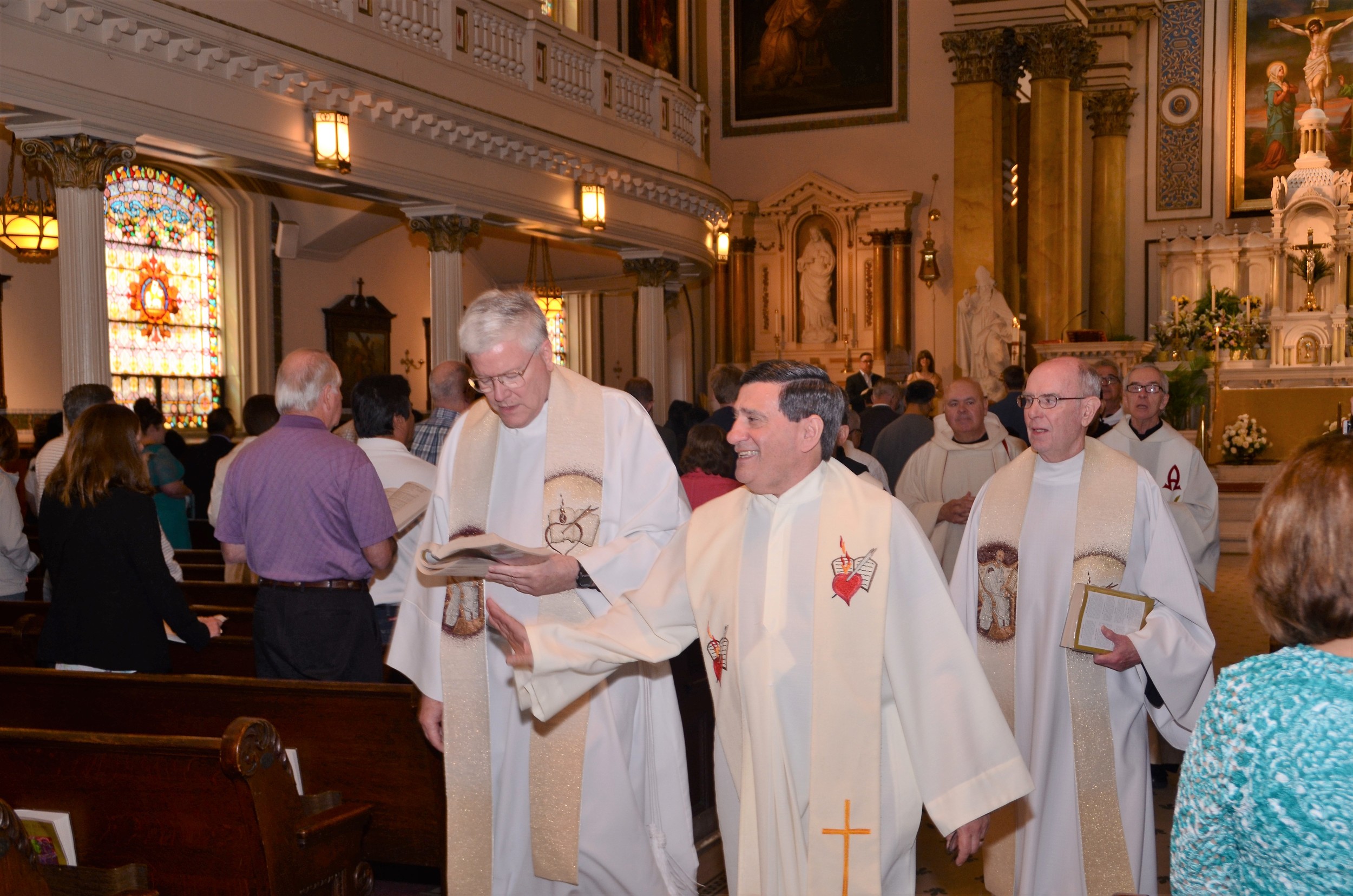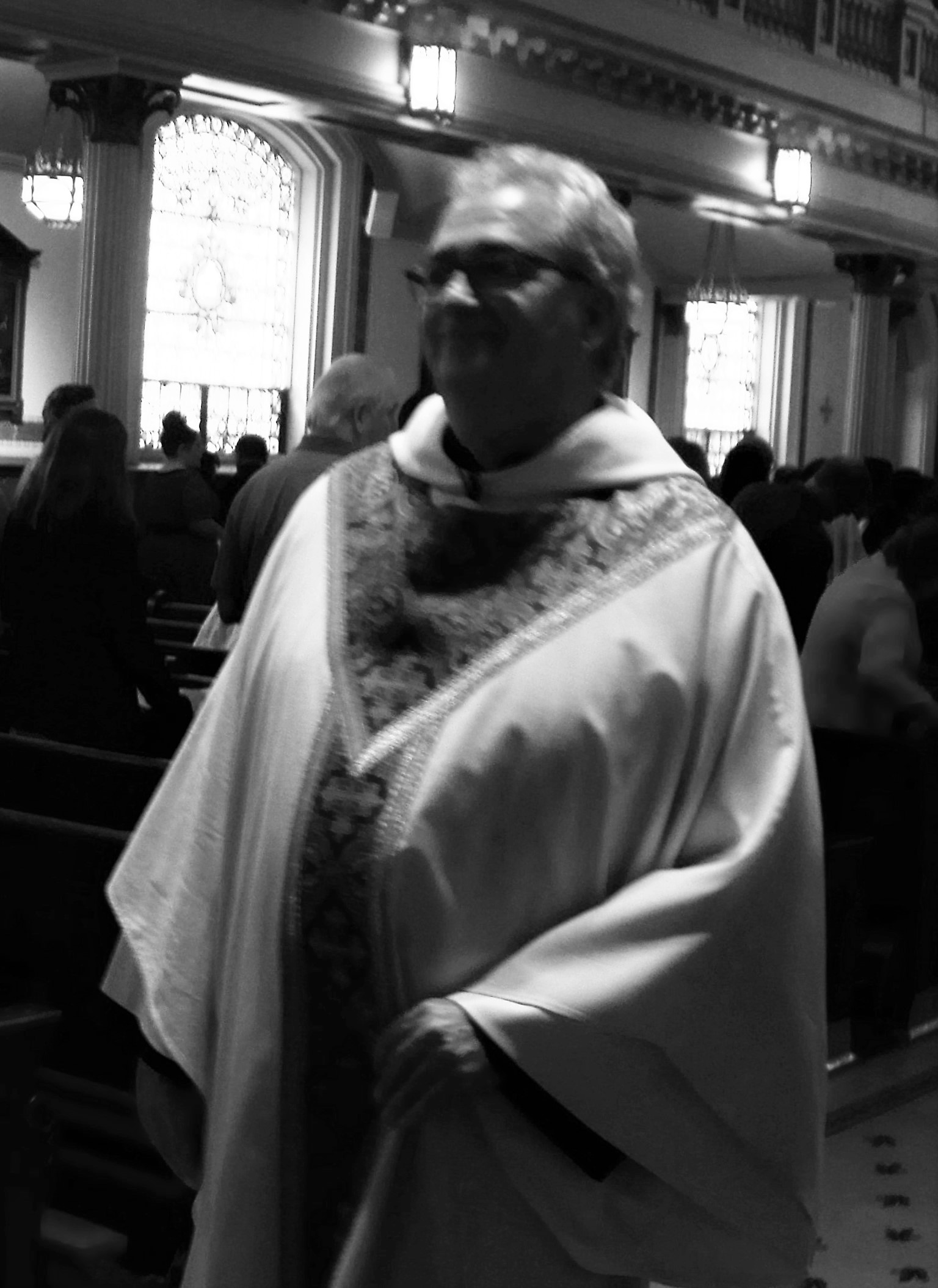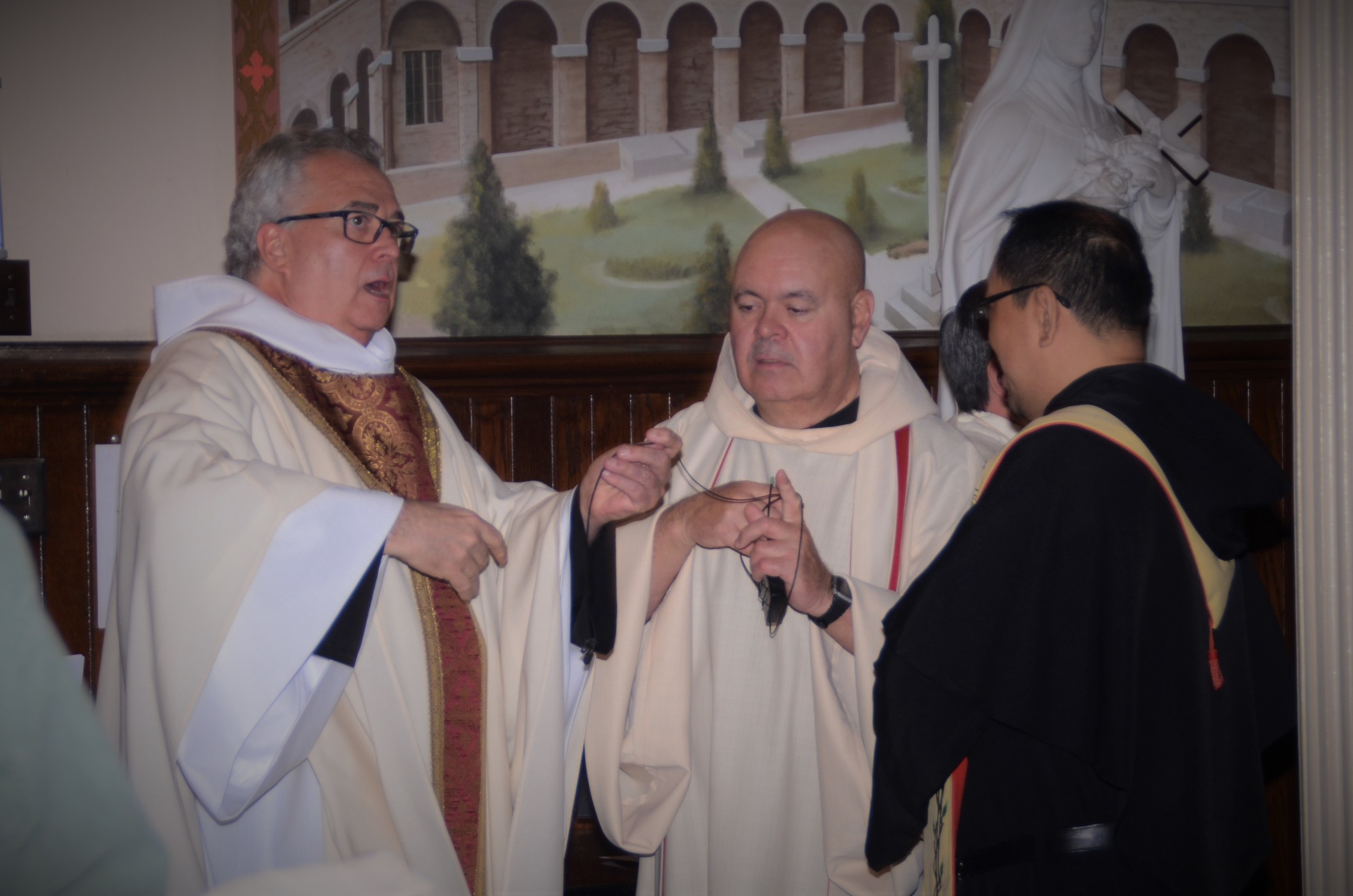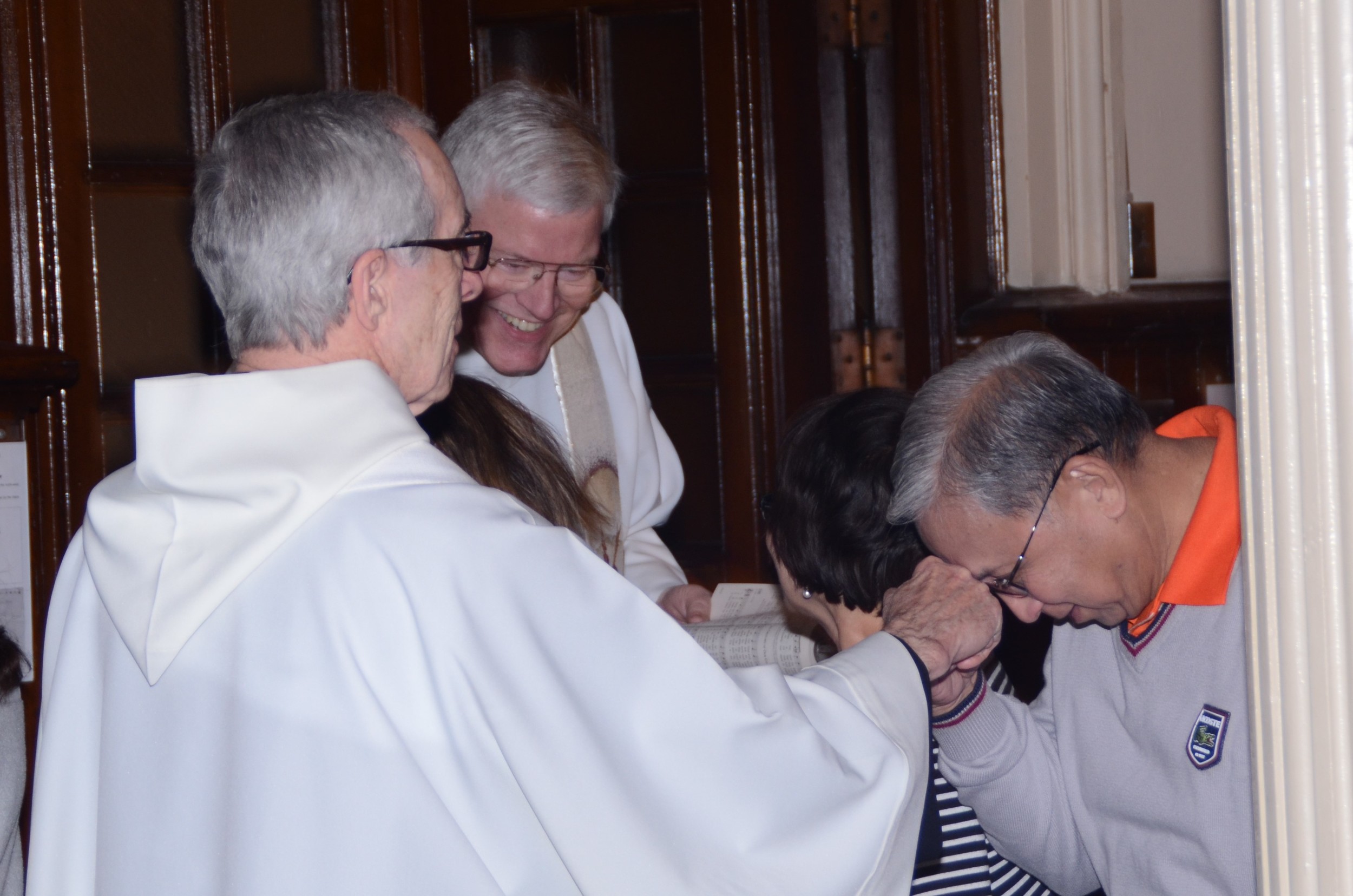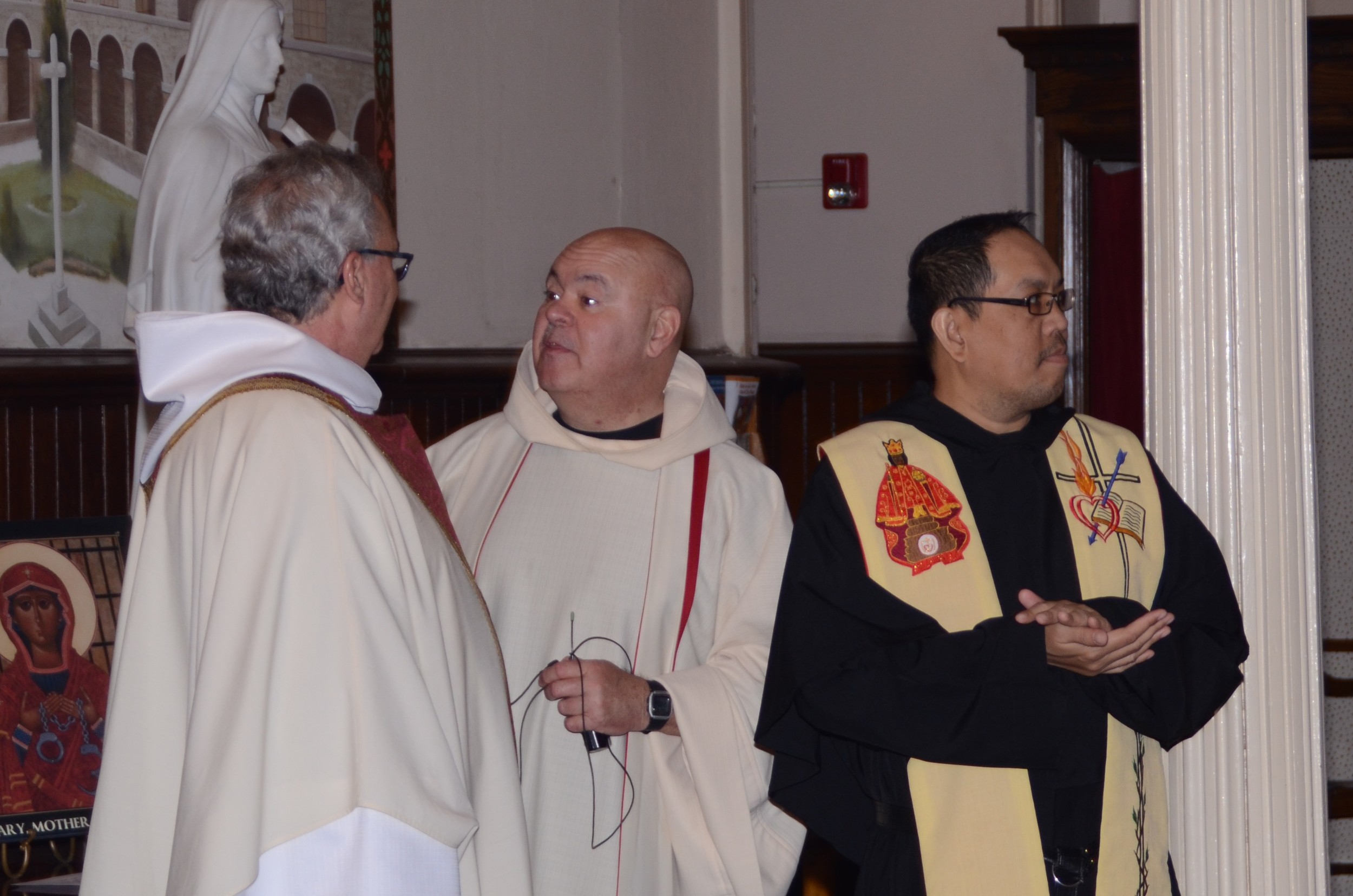 Jubilee Year of Mercy Pilgrimage to Paris and Rome
September 8 - 16, 2016
Celebrating the Jubilee Year of Mercy, join us on a pilgrimage to Paris and Rome. This group tour will be led by Father Bill Waters, O.S.A.
Cultural
Anniversary Concert
Sunday, June 12, 2016
3:00 PM
Make a joyful noise! The extraordinary musicians of St. Augustine Church will put on a special 220th Anniversary Concert at 3:00 PM. As with all our musical presentations, this event is not to be missed!
Immigration and Evangelization Tuesday, June 28, 2016 7:30 PM
As part of our 220th Anniversary Celebration, we have invited Father Art Purcaro, O.S.A. to come and speak to us about the challenges of immigration and evangelization.
Fr. Art has recently returned to residence in the U.S. from a post in South America, and has great insight to offer into the realities of immigration, evangelization, and the role of mercy.
Join us in Carr Hall at 7:30 on Tuesday, June 28 to welcome Father Art, and to engage in a discussion about immigration and evangelization.
Social
Celebration Cruise - Spirit of Philadelphia
Friday, September 30, 2016
7:00 PM
It's not a celebration without a party! Celebrate our 220th Anniversary with a special cruise, dinner, and dance with the St. Augustine's Community, on board The Spirit of Philadelphia. Boarding begins at 7:00 PM and we'll set sail from 7:30 PM - 10:30 PM. Tickets are $85 each, and covers admission and a sumptuous buffet dinner. Cash bar. For more information or to reserve tickets, please contact the Parish Office.
Support
Capital Campaign
With greatest hopes for continuing our ministry for at least another 220 years, the parish is in the process of beginning to develop an updated Capital Campaign. The purpose of the campaign is threefold: 1. ) to establish an endowment fund for the preservation of the church building, 2. ) to address major necessary renovations and repairs (handicap bathrooms, repaving of the parking lot, renovating the kitchen in Carr Hall, updated lighting in the church, and many other necessary repairs and upkeep) as well as 3. ) funds for community outreach to others.
220 Raffle
Feeling lucky? Donate money to St. Augustine's Parish and you could win! Purchase as many $5 raffle tickets as you can, and your odds of winning increase! The winning tickets will be drawn on September 30th on board the "Spirit of Philadelphia" dinner cruise celebration. (Winner need not be present.)
First Prize: $520 Winner: Guido (Freddy) Panes

Second Prize: $220 Winner: Frank & Vicky Dumas

Third Prize: $120 Winner: Marilyn Ebrabo
You won't win anything if you don't purchase tickets! Contact the Parish Office today!